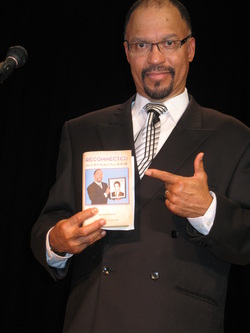 Nazim Rashid is a Compassionate Parent Coach, Personal Growth Coach, Recovery Coach, Professional Motivational Speaker, Author and Personal Development Specialist

Nazim Rashid has been helping communities, organizations and individuals regain their sense of power, control and self-esteem since 1978. His emphasis has been to raise the self-esteem, self-image, self-confidence and optimism levels so their goals can be realized. His particular interests have covered a wide array of fields. He has served the community as a Counselor in the fields of mental health, substance abuse and the previously incarcerated. He has served as a Youth Trainer in the areas of Conflict Resolution, Listening & Communication Skills, Drug Recovery, and Peer Counseling. Nazim has also served as a Teacher for the severely emotionally disturbed adolescents, autistic children and adults. He has additionally served as an Educational Consultant, working with organizations and schools, empowering staff, students and community members to realize their higher potential. Nazim went from a childhood of suicidal fantasies from emotional neglect and emotional bullying from family members to drug abuse in his adolescent years to drug dealing to suicide attempt to drug addiction to homelessness, transitioning to becoming a (Healthy, Practicing, Universally Loving) Muslim, completing a 12 Step Program, to Conflict Resolution Mediator, Mental Health and Substance Abuse Counselor, to Program Director of Adult and Youth programs, to Community Activist, to Educational Consultant and Workshop Facilitator, to Teacher, Personal Development Specialist, to Author, Compassionate Parent Coach, Recovery Coach and Personal Growth Coach.
---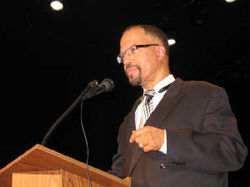 He operated as the CEO of his consulting firm "Nazim Rashid Consulting," since 1993, now called New U Enterprises LLC., certified by the San Francisco Board for Conflict Resolution Training, recognized by the International Who's Who of Professional Management for his work with young people and is currently in their 2001 directory. He currently serves as an Consultant, Life Coach, Author, Personal Development Specialist, and Talk Show Host. He also has to his credit his first publication, curriculum and training manual entitled, "Young Fathers' Life Skills Curriculum and Facilitators Guide." His second publication entitled, "Reconnected-How To Be A Mentor To Your Child-Self," focuses on repairing emotional wounds experienced in childhood while learning valuable personal development skills.
---
Youth, who have completed their program with Mr. Rashid, have continued with their newly established educational goals to finish College and work in some capacity of community service. They have testified that because of what they have experienced, their life will never be the same and they must live a life of service to others.




---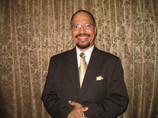 The site Author's Den has my book included at this
link
:
I am a contributing writer for a very popular online personal improvement website, Selfgrowth.com. I have published articles there. Go
here
: - Find Articles. After you read them, click the Like button and leave a comment.
​
Unfortunately my book Reconnected-How To Be A Mentor To Your Child-Self AND my first publication Young Fathers' Life Skills and Curriculum are not available as they are out of print.
---
The Chapters in this 412 page Human Manual are:

- Forgiveness - Attachments, Co-Dependency and Addictions - Validation - 12 Principles of Recovery - Visualization - Identifying and Managing Emotions - Self-Esteem - How To Be The Mentor To Your Child-Self
- Self-Image - Optimism
- Gratitude - Spirituality
- Faith - Communitication & Listening Skills

Can you find all these growth areas in any one book you know about?

---
This is an inspiring book (Reconnected), about how we can reconnect with our past, our personal growth, self esteem, and how we can overcome our inner voices that stops us from self-realization of achieving our potentials. Well written, organized, and easy to follow. One of the best books I've read in this area. –SSK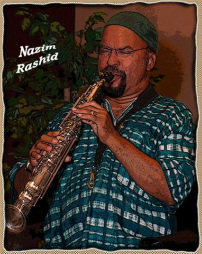 I am also a professional jazz saxophonist since 1967. I have worked with some of the world's greatest jazz masters such as:
Eddie Harris, Eddie Henderson, Hank Jones, Arthur Prysock, Richard "Groove" Holmes, Carl Burnett, Billy Higgins, Pharoah Sanders, Richard "Muhal" Abrams, Odean Pope, Jimmy Smith, John Handy,Richie Cole, Mary Stallings and many others.
I have an extensive history mainly in the San Francisco Bay Area. I played with the San Francisco Big Band for 13 years; performed with my own group (The Nazim Rashid Sextet) and is currently performing with my quartet (The New Renaissance Quartet aka Nazim Rashid & New Renaissance) in the Phoenix, AZ area.
I recorded a new age CD release -Erin Jacobsen's "Hour of the Pearl" on Ursa Minor Records and a CD Released under my name in 2002 entitled "REMEMBRANCE" on Presto Records which can be purcashed on my jazz link mentioned below.
I also toured with the Coasters and the Drifters in the late 70's - Here is my
jazz link
:
---