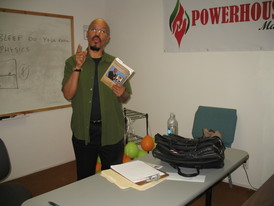 MARCH 28 - RECONNECTED, RELEASING THE PAST & EMBRACING THE NOW

This series is designed to transform those old beliefs that are not serving your higher self. Through guided imagery I will help participants create Mentors (themselves), mentoring their younger selves. In this process they can give their child-self guidance, assurance, support, validation, love and a sense of security knowing that someone they trust has their best interests at heart. Before I can start that process I have to start very slowly with the beginning chapters of Reconnected and make sure everyone has the tools to heal themselves. The classes will be very interactive and fun. There will be some writing, singing, laughing and joy along the way. - 6:30 to 8:00pm - West Valley Center for Spiritual Living; 9745 W. Peoria, AZ 85345 - EVERY TUESDAY NIGHT - $15 per class.

------------------------------------------------------------------------------------------------------------------------------------------------------------------



---
DECEMBER 3 - COMMUNICATION/LISTENING SKILLS FOR PARENTS PART 5 & OPTIMISM PART 1

This video, Communication and Listening Skills for Parents part 5 and Optimism for Parents part 1, first with Communication/Listening Skills, describes the many benefits if used as a daily routine with your children. Optimism part 1 clearly defines Optimism, explains the many benefits, walks you through using it in the mirror for yourself and having this Optimism mindset for your children.


DECEMBER 11 - OPTIMISM FOR PARENTS PART 2

This Optimism for Parents part 2 video describes the choices you have; to be on the Optimistic or pessimistic channel. What you think about, you bring about; Why it is so important to internalize optimism and demonstrate optimism with your children.


​


DECEMBER 18 - OPTIMISM FOR PARENTS PART 3

This Optimism for Parents part 3 video encourages parents to shine the inner light of excellence in their children so they can see that belief in the best within themselves. When Optimism is their dominant vibration, miracles start taking place in their lives.



DECEMBER 24 - OPTIMISM FOR PARENTS PART 4 AND
GRATITUDE FOR PARENTS PART 1

This Optimism part 4 and Gratitude for Parents part 1 video first ends my discussion on Parental Optimism. I am encouraging parents to establish optimism as a natural part of the household culture. The children are more likely to view their life in an optimistic way instead of a pessimistic way when they experience optimism in the house on a regular basis. RE: Gratitude part 1 – The formula for life and when children see their parents showing gratitude to God, to one another, to others and to their children, those children will have a strong respect for that parent that they would not ordinarily have.




JANUARY 22 - FAITH FOR PARENTING Part 1

​(This is NOT a religious centered video) This Faith for Parenting part 1 video is the next level of understanding after the internalization of Visualization, High Self-Esteem, High Self-Image and Optimism. Faith is the evidence of things unseen and it IS knowing. This is the message and seed that parents are going to model first, and then plant into the consciousness of their children. They will then believe in the so-called impossible, their dreams, their aspirations, their imaginations and themselves.