Services include the areas of Parent, Personal Growth & Recovery COACHING along with PROFESSIONAL SPEAKING FOR Businesses and Personal Growth Audiences
In addition to our training and seminar programs, we will have available for sale a variety of books, audio and DVD programs.
UNFORTUNATELY RECONNECTED-HOW TO BE A MENTOR TO YOUR CHILD-SELF along with my first publication YOUNG FATHERS LIFE SKILLS AND CURRICULUM are NO LONGER AVAILABLE ANYMORE as they are both OUT OF PRINT - MORE PUBLICATIONS ARE IN PROGRESS -

Reconnected-How To Be A Mentor To Your Child-Self is a multipurpose manual; 6 manuals in 1; It is a Parents Manual, a Spiritual Manual, an Addiction Recovery Manual, a Mentors Manual, a Relationship Manual, a Human Manual for the transformation of your past negative experiences to positive memories, loving yourself at deep levels and creating the life you have always desired. This is a de-programming process as is addresses previous belief systems, cultural norms and home environmental modes of behavior that DO NOT ALIGN with the higher self within you.

Reconnected is a Manual covering these areas: Parenting, Recovery, Relationships, for the transformation of your negative experiences to positive memories, and creating the life you have always desired.

Reconnected is for:

- Parents who want new information for raising the best emotionally balanced and validated children possible
- Mentors can be better role models from the personal development materials along with
- Couples, as well, wanting a healthier, empowering relationship/marriage from the personal growth tools being offered such as Communication and Listening Skills
- Addicts or others in Recovery - I have a real personal investment in Addiction Recovery and have over 100 pages dedicated to Addictions, Co-Dependency and Recovery in my Twelve Principles of Recovery chapter and Co-Dependency chapter.
- Any individual who wants to consciously connect to their Higher Self, to Spirit, Source Energy, to God
---
PROFESSIONAL SPEAKING


We all operate and perform at the level of our self-image. How we see yourselves is what we actually become. Self-Image includes our overall perception of our traits, abilities, limitations, shortcomings and strengths. Nazim shares the benefits of having a healthy Self-Image as it relates to income potential and advancements. This is also true for our personal growth. Nazim also uses Guided Imagery, what he calls the "Virtual Experience", to create the reality that we want and then to live from that new reality. This vastly improves our attraction ability thus bringing our goals closer to us.

BUSINESSES

- Creating a new Self/Business Image
- Raising Self-Esteem this raising income potential
- Internalizing Optimism thus inviting new opportunities

PERSONAL GROWTH

- Rebuilding the YOU of your desire
- Rewriting your script that serves your highest Self
- Turning Self-Doubt into Self-Assurance
- Creating your Virtual Experiences



RECOVERY COACHING

This is ONLY for those who STRONGLY DESIRE real, practical tools for a clean, sober and productive life based on the 12 Principles (not 12 Step) of Recovery as outlined in my book RECONNECTED - All sessions are on the telephone. Past and present mindsets will be addressed as you go through the 12 Principles very slowly.
​
1. I allowed my lower self to control me regarding my addiction, and admit that my life, thus has become unmanageable
2. I believe that Almighty God, the Power greater and outside of myself, can and will restore me to sanity (needs explanation)
3. I made a decision to submit my will and my life to the will of Almighty God
4. I made a searching and fearless emotional inventory of myself
5. I admitted to God, and to myself the exact nature of my wrongs
6. I am entirely ready, after asking God for right Guidance, to have God remove all my defects of character
7. I humbly and submissively ask God to remove my shortcomings
8. I am going to make a list of all people I have harmed and I am willing to make amends to them all
9. I intend to make direct amends to such people wherever possible except when to do so would bring harm to them, myself or others
10. I will continue to take personal inventory, and when I am wrong, promptly admit it
11. I seek thorough prayer, mediation and studying God's Way, to improve my conscious contact with God, and to improve my love and respect of God, praying for the power to carry God's Will out in my life
12. Having increased my level of faith and God-consciousness, as a result of applying these principles, I am carrying this message to humanity and I begin practicing these principles in all my affairs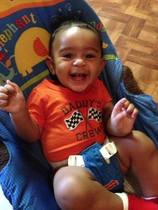 PARENT COACHING
​
Parent Coaching is a way a bringing emotional balance to your children who are empowered with high self-esteem and confidence. It is these children who will lead balanced, intelligent & productive lives, have healthy relationships and chart a course for themselves that will be an excellent model for others to follow. The areas that I will be focusing on are: -Validation - High Self-Esteem - High Self-Image which includes Self-Confidence and Self-Worth - Faith - Spirituality - Communication & Listening Skills - Optimism - Emotional Intelligence which includes Emotional Management - Emotional Literacy - Goal Setting & Achieving - Gratitude - Manhood Training (if applicable) - Healthy Attachments - Involvement of BOTH Mother (figure) AND Father (figure) in their lives. All Coaching is done via your phone so they can be done anywhere in the world. The FIRST INTRODUCTORY SESSION is FREE - Be the best parent you can be as you are wanting the very best for your children. Your children were created for excellence, by excellence and through excellence, and it is through your compassion and knowledge that they will be great producers for the world.

PERSONAL GROWTH COACHING

Personal Growth Coaching is a way of bringing Balance back to the forefront of everyone who desires it. It has the power to harmonize your life and bring you insynch with your higher self. Since I address the programming of the past in my book Reconnected, I will focus on past programming in the Coaching Sessions. The areas in which I inquire are: -Health -Wealth -Family -Relationships -Spirituality -Career -Playtime -Miscellaneous Areas. They are all related and will be investigated during the sessions. All Coaching is done via your phone so they can be done anywhere in the world. The FIRST INTRODUCTORY SESSION is FREE . You can use the Contact Page to inquire further and/or to start your sessions. It is time to live a whole life instead of an incongruent one. Don't live a life of internal conflict and despair. Your New You is waiting for you.
---
-TESTIMONIALS -
Once I read the first chapter I was hooked. I was immediately forced to look at some things that I had pushed aside or ignored. This was done in a non-threatening and interesting way. I immediately realized a further examination of my childhood was needed, and felt that the exercise suggested were very practical. This book is a must read. – JRP

---
To initiate your COACHING SESSIONS with me via your phone, first connect with me so we can talk about your FREE INTRODUCTORY SESSION and then when you are ready to start your sessions click on the BUTTON BELOW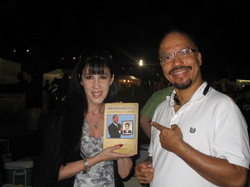 One of my favorite quotes from the book is: "Know what you want. Believe you are worth receiving it. Know you deserve it. See yourself enjoying it. Feel the feelings of having it. Give thanks for receiving it, and then know that it is yours." –Haley Rose


Nazim Rashid already has shared his gifts of music with fans from all over the world. Now, he shares his gifts of wisdom in his book "Reconnected". I use it as supplemental reading material for my students in psychology classes and for my clients in counseling. Nazim's recommended techniques for reconnecting with perceived or real traumas from our childhood relationships and creating a virtual family environment are truly unique. I will encourage more professionals in the fields of mental health and special education to read and implement the techniques in this book. I thank Nazim for sharing his gifts from GOD! - Professor Dr. Danita Applewhite aka "Doc Apple"
---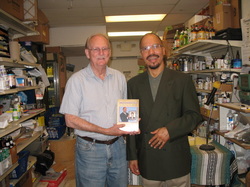 Few books about self-esteem and personal growth get beyond academic jargon and simplistic explanations of life's challenges. Individuals serious about overcoming inner obstacles to self-realization benefit from Nazim Rashid's insights in his book, Reconnected-How To Be A Mentor To Your Child-Self. Nazim has done his homework. The chapters of "Reconnected" mirror vital elements of individual growth and healing. In a coherent manner, Nazim helps readers dismantle walls and barriers that a person knowingly or unknowingly erects after suffering emotional and interpersonal wounds in childhood. A reader's wounded "child-self" finds the inner (but no longer hidden) enlightened adult mentor who treads forward on the path of life. - E. Douglass Brown, Ph.D. Clinical and Consulting Psychologist
---
The Chapters in this 412 page Human Manual are:

- Forgiveness - Attachments, Co-Dependency and Addictions - Validation - 12 Principles of Recovery
- Visualization - Identifying and Managing Emotions - Self-Esteem - How To Be The Mentor To Your Child-Self - Self-Image - Optimism - Gratitude - Spirituality - Faith - Communication & Listening Skills

Can you find all these growth areas in any one book you know about? No-o-o-o-o-o-o

---
AUTHOR'S STATEMENT
I authored this book as a how-to manual for all those wanting permanent change in their lives. I helped clients move from being in controlling relationships, to having a high self-esteem and moving out on their own with a sense of independence and confidence, and also instrumental in helping clients move from drug addicted lifestyles and thinking to lifestyles of productivity and prosperity. This and more can and will happen to you as you open up for new possibilities, knowing that you were created for and through greatness.